sounds like a fiction novel doesn't it??
if you don't know Mrs. Nato you should. she's hillarious, creative and drop dead sexy. ok, weird. but really she's beautiful. check out her blog here and show her some love. the Nato's have been a great support in our whole adoption process. in fact, Mrs. Nato was the original that encouraged me to blog and here i am...trying to walk in the footsteps of the great...like Nato. so, i know your waiting anxiously...here's the DIY guide by Mrs. Nato.
book paper book mark
for all you slackers out there, this could be a last minute mother's day gift...
ok, so we'll make a flower with book paper. i've made this flower before...a million times.
once here
and once on
a pillow.
so you can go there for a more in depth tutorial.
i forgot to take a pick of my hot glue gun too. but you'll need that as well. so numero uno: gather materials.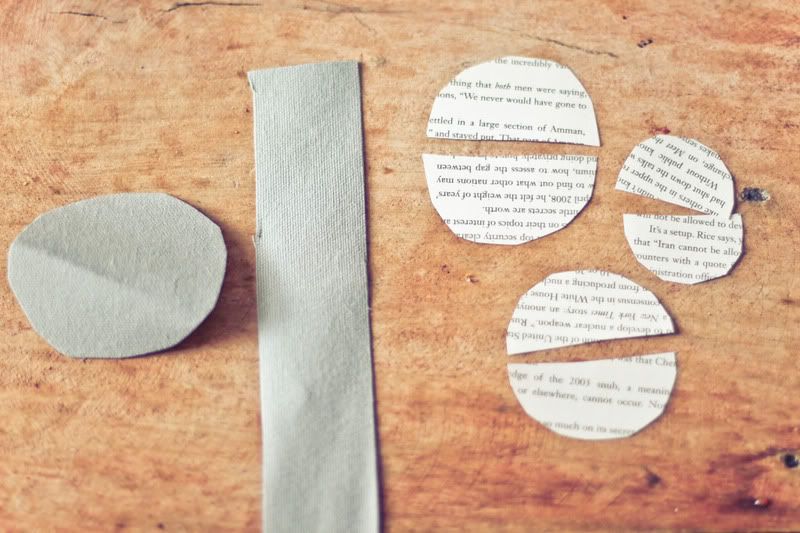 my fabric backing is a really stiff fabric...you might opt for cardstock/cereal box cardboard if you don't have some sturdy fabric.
so you'll put your flower together using your half circles you cut out. start with 4 big half circles, then layer in the rest. there's no perfect way to do this...just experiment. you'll be fine.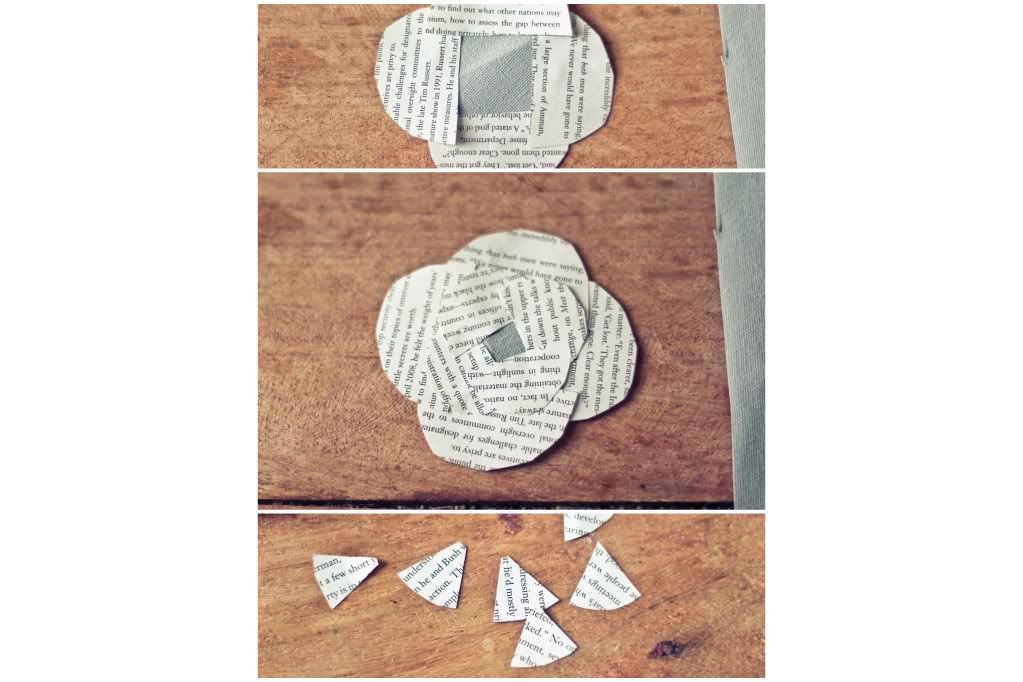 i put a couple of buttons in the middle of mine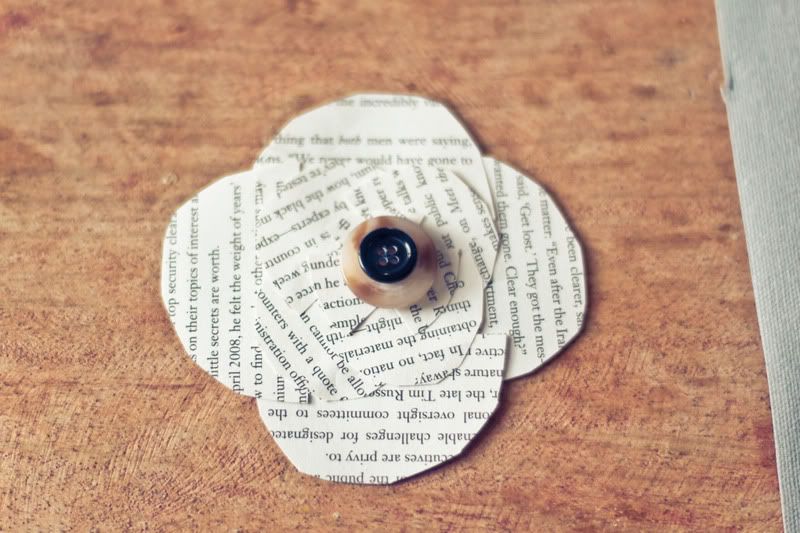 then glued the flower onto the "stem".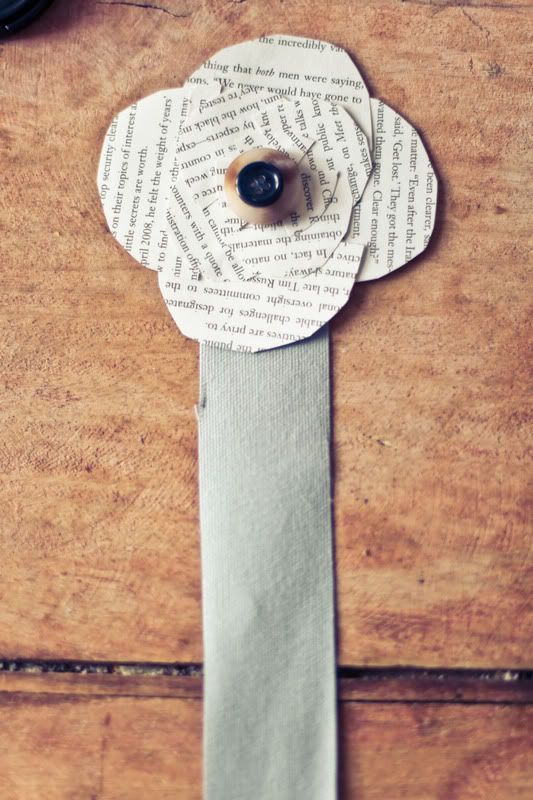 now, the bookmark would be cute like this. but then i put a piece of ribbon in the middle and sewed the edges.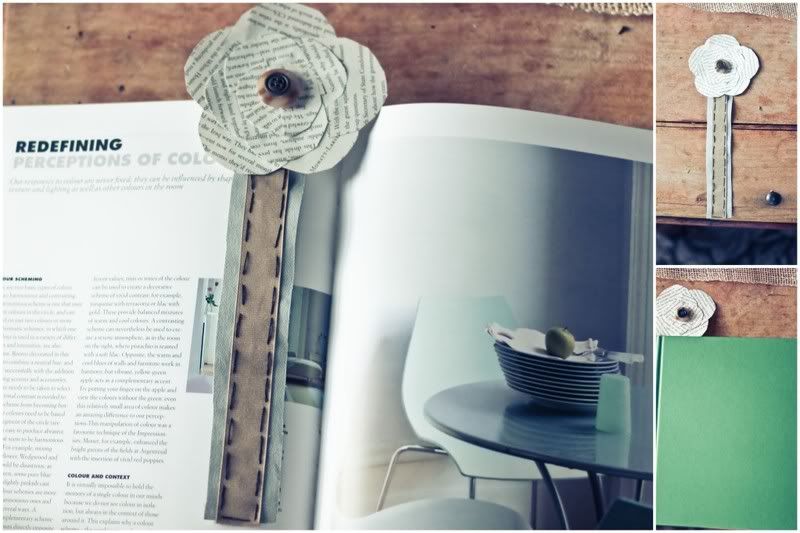 then booya, you're awesome.